I just watched this movie,
The Legend of Hell House
, and it drove me absolutely bonkers. It's one of those movies that objectively isn't that great, but I can see myself watching this a million times because it looks so amazingly gorgeous. In a very particular way that seemed designed for my brain.
A lot of it has to do with this one character, a psychic played by Pamela Franklin (who I love, and is pretty much the reason I watched the movie in the first place). Her style is totally amazing. Forget what I said earlier about the
psychedelic Bride of Frankenstein
I found in Viva magazine. My new look is "oversensitive Puritan teenage psychic":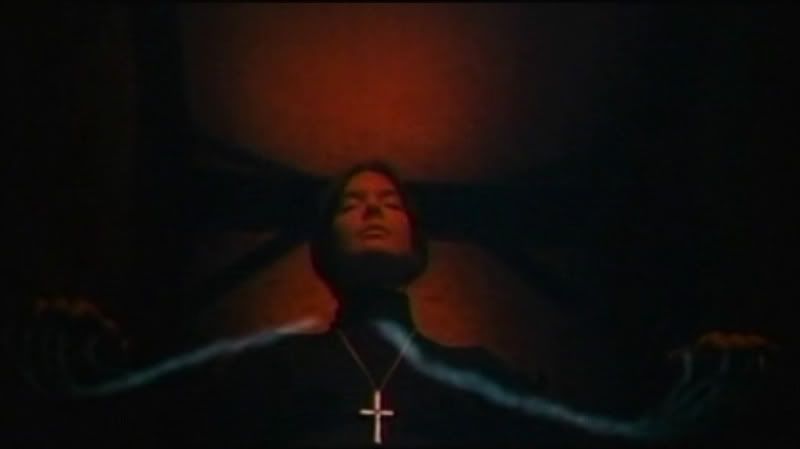 Please note that not only is ectoplasm streaming from her fingertips, she is dressed in a leotard, which you cannot tell from this photograph. But I mean. Doye, what else would you wear?
What else is required? Five thousand silver necklaces, and square toed red ankle boots. And giant collars and a weird cape/coat thing with puffy sleeves underneath. A body covered with cat scratches (way ahead on this one). And kind of a shitty dramatic attitude. I just realized this is totally not a summer look bee tee dubs.
What's up white/yellow Helvetica text on weirdly saturated color film making my brain freak out? Have you seen
this
website of all film title cards? Why am I such a nerd? Don't answer that. The guy who made this movie also made "Watcher In the Woods", so there you go.